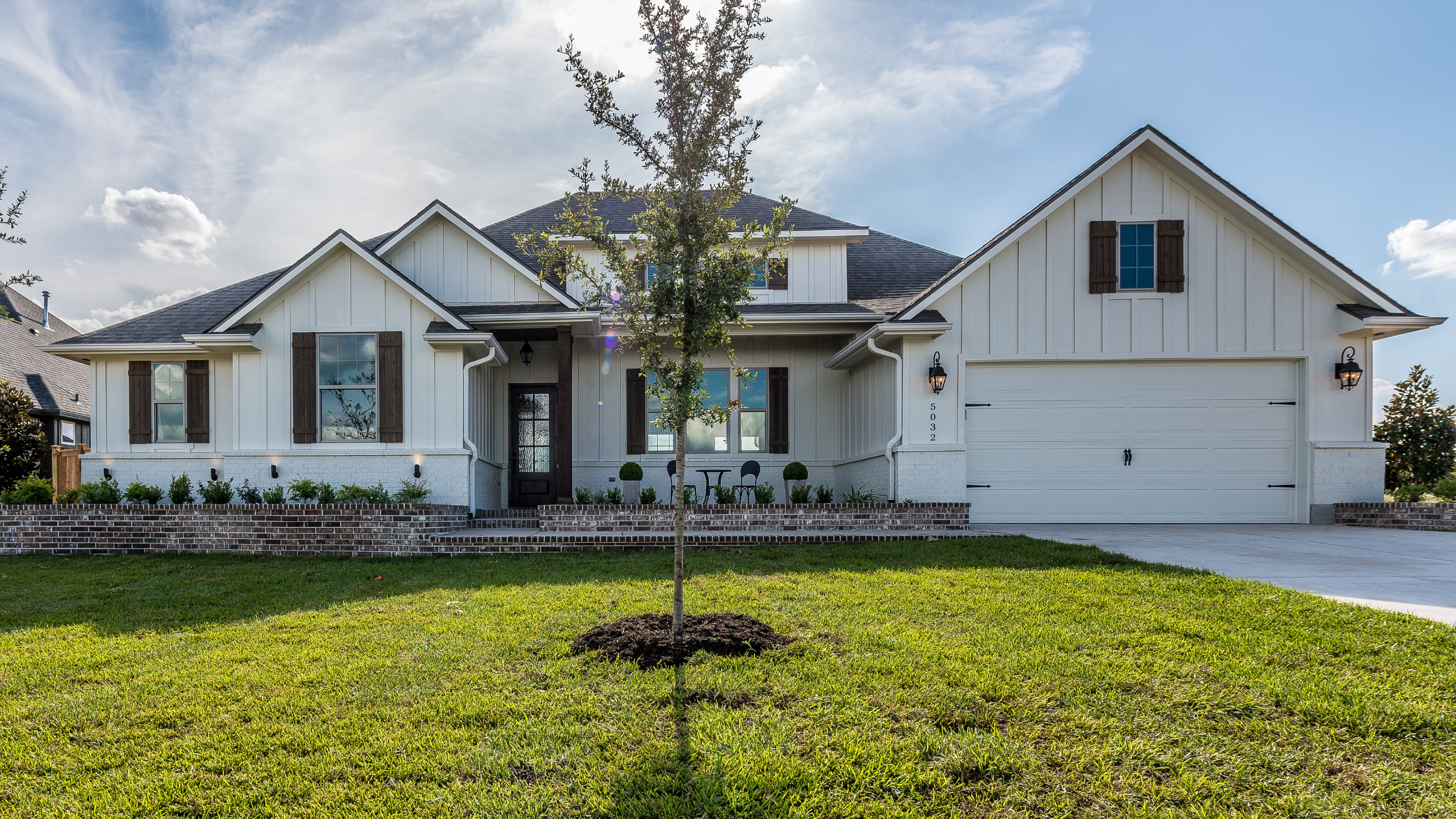 Local Realtors weigh in on changes seen over the last year
It's been over a year since the COVID-19 pandemic overwhelmed the world, and there wasn't a single industry that didn't experience major changes, including real estate. In the Austin area, changes to real estate could be seen across the board. Read on see what some of JB Goodwin's Realtors have experienced over the past several months.
Realtor Rich Calzada, says home prices are "exploding like crazy."
"There are so few houses for sale and so many buyers who want to buy," he says. "It's like if you aren't one of the first ones through the door to make an offer that's over asking price, you won't get that house. That's what is difficult right now."
Calzada says first-time home buyers have it the hardest because average home prices have skyrocketed in the area.
"I used to be able to find someone a house for $157,000 in Hutto, but now the average is $368,000," he says. "We can start in Jarrell now for small budgets, so I'm finding myself selling in Jarrell, Belton, Temple, Killeen and Copperas Cove. These first-time home buyers can't afford houses in Round Rock or Georgetown or Cedar Park. Most people want to be within 45 min of Austin. They want the lifestyle but are willing to look far out."
Realtor Thao Le agreed, adding that while the Austin area is seeing a lot of buyers—especially from out of state—there isn't enough housing to go around. In addition to the Austin area being a choice location for major companies to move to, people from out of state are also choosing to relocate to the area because of the business environment.
"One thing I felt that was really important and lucky for Texas is the business here is almost maintaining normal, where people from other states, like California, are suffering a lot because of government policy," she says.
Realtor Hayden Prentice is a relatively new agent, who has only worked in the industry while COVID-19 was around.
"Since I've been here, inventory has been extremely low and turnover has been extremely high," he says. "Given than it's hot, a lot of agents have gotten into the market recently trying to capitalize on that. As an agent there is a lot of increased competition and increased opportunity for homeowners looking to capitalize. One thing I've done that has been beneficial for me is utilizing social media."
Because he's not been able to have face-to-face interactions at networking events, one thing he's done is utilized Facebook Marketplace.
"A lot of listings end up on there now, so I have been able to essentially send an initial message to the owner of the listing offering to do an open house for them, and I also include the fact that if I host two of that agents' listings over the certain value, I'll add in drone aerials as a thank you. That has for both agents and for sale by owners been extremely effective. I've had a 10 to 20 percent success rate. It's better than cold calling."
Since he started using this technique, Prentice has had an open house booking nearly every weekend.
"That's important because when home seekers come in and don't have an agent, an open house is an early starting point and that gives me the opportunity to pitch myself," he says.
Prentice adds that he believes the main impact COVID-19 has had on the real estate industry is forcing agents to be unique in the way they network and find clients.
"You can't do the typical things that are group meet up based, that have been staples for finding new clients in the past," he says. "You have to get creative."
Calzada adds that the way Realtors show homes is different now too.
"People are buying houses sight unseen, especially those coming from out of state," he says. "As far as showing the houses, before COVID, it was, 'Hey, how are you?' and 'Nice to meet you,' and a big handshake and you'd get to know each other. Now it's, 'Hi, how are you?' at a distance and maybe a fist bump."
Going into homes for showings is different as well, Calzada says, because Realtors and potential buyers are asked to keep masks on, wear gloves if they are going to open any doors, and not touch anything in the home.
"The Realtor is the one opening doors and cabinets for prospective buyers," he adds. "They don't have free reign of the house like they used to. That's a big difference. We also limit the people that come in during open houses and have even seen lines for open houses because they're only letting one family in at a time. It's scary for the owners of the house to come home after having a bunch of people in their home, so those are the big things we've noticed."
Realtor Terri Richard said COVID never caused the real estate market to slow down, and now, it's busier than ever.
"I have been extremely busy," she says. "What's changed most is meeting clients. That's done virtually so I'm not having people come into the office. Most of what I did last year was leasing. I wouldn't have people come in ahead of time; we would just meet when I had a property for them to see."
Richard adds that closings have changed quite a bit. She has seen them done in people's cars, outside buildings and more. Another big change that has been challenging is being able to meet with fellow co-workers.
"We used to have a sales meeting in person every week and trainings we could go and do, and we could visit with other Realtor and exchange information and knowledge and ideas, and that has just gone away," she says. "We have our sales meetings virtually now but it's just not the same. There's not a lot of time to chat before and after, which would happen when we were in the office. A lot of that networking with other agents has been sorely lacking. I found that extremely valuable. For new agents that is especially challenging because they don't get to meet anyone."
If you're looking for a Realtor, reach out to one of these experts today:
Lastly, don't hesitate to reach out to Andrea Curry, residential and commercial Realtor® with JB Goodwin. Ms. Curry has more than 13 years of experience serving the Austin and Central Texas areas. Call (512) 547-0823 today!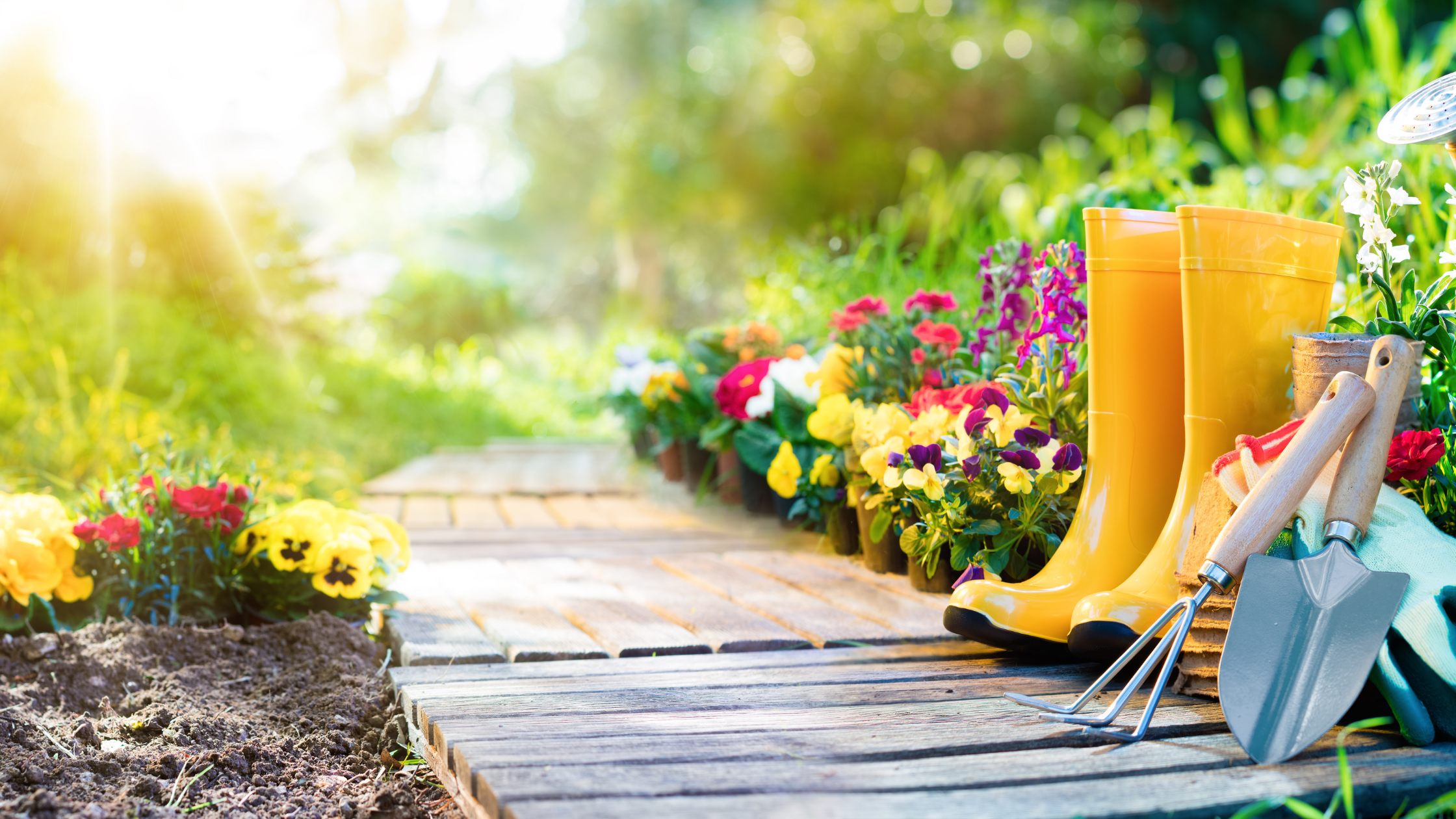 Whether you just bought a new home or you're looking to sell your home, it's always a good idea to pay attention to your garden's overall appeal. If you're moving into a new home, you can make plans to cultivate a yard that bees, butterflies and other pollinators will love. And if you're selling a home, there are several things you can do to help your yard and garden appeal to potential buyers.
Amy Galloway, horticulturist at the Lady Bird Johnson Wildflower Center in Austin, says it's most likely that whatever works for pollinators in a garden works for people too.
"You want a garden with a lot of color and different shapes and different plants," she says. "All of that works hand in hand with what the pollinators need as well. They need a lot of different flowers, so a good mix will draw them all in."
Texas native plants are the best kinds to have in your garden, Galloway adds, because they have been in the area for a long time and have evolved with the native pollinators as well.
"If you're using native plants, you most likely won't need to use any fertilizers or pesticides, because these plants are already adapted to our area and will thrive will little care," she says. "These plants are also conditioned to be able to survive the Texas summer heat."
While summer gardens may be at the forefront of most people's minds for now, having a lush garden during the spring and fall months is important, too, Galloway says.
"Specifically, for pollinators, you want to make sure you have something for them in your garden in the spring and in the fall, because those are their important times," she adds. "Most spring plants bloom into early summer and then fall plants start blooming in late summer, so they all work together in that way."
Galloway used the example of Monarch butterflies, who migrate annually to Mexico for the winter, as one pollinator that needs to have plenty of nectar available to them during the fall while they're making their journey.
Having a water source in your yard is another way to add appeal and provide hydration for pollinators.
"Having a bird bath or something like that is great, but just make sure you change the water two to three times a week so you don't get mosquitoes, and make sure you don't let any pesticides get into the water," Galloway says.
Another way to add appeal and shelter for pollinators is to cover the ground with mulch to help retain moisture in the soil and incorporate native grasses into your yard's landscape.
"Grasses can add a nice texture to your garden flowers," Galloway says. "They also add a great background to whatever you're trying to focus on."
Galloway adds that another way to bring more nature to your yard is to find ways to attract birds. There are numerous plants that will attract birds to your yard if that's your goal. Plants like the trumpet vine or the red salvia, which has bright red, tubular flowers, will attract hummingbirds, while other birds might be interested in the berries from the beautyberry shrub or the seeds from the Maximilian sunflower.
Using the Lady Bird Johnson Wildflower Center's database here is a great way to find specific plants to attract the pollinators you want, Galloway says. The database can also be used to search for native plants, deer resistant plants, specific blooming times and more.
"If you're trying to sell your home at a certain time, you can click on the month you're selling in and you can select your region," she adds. "Then you'll know what to have in your yard that will be blooming and thriving when [potential buyers] come to tour your home."
Galloway also shared a list of her favorite flowers for Central Texas gardens, all of which you can learn more about on the Wildflower Center's database:
If you're ready to buy a new home, let Andrea Curry, residential and commercial Realtor® with JB Goodwin, help you find one with the right garden for you. Ms. Curry has more than 13 years of experience serving the Austin and Central Texas areas. Call (512) 547-0823 today!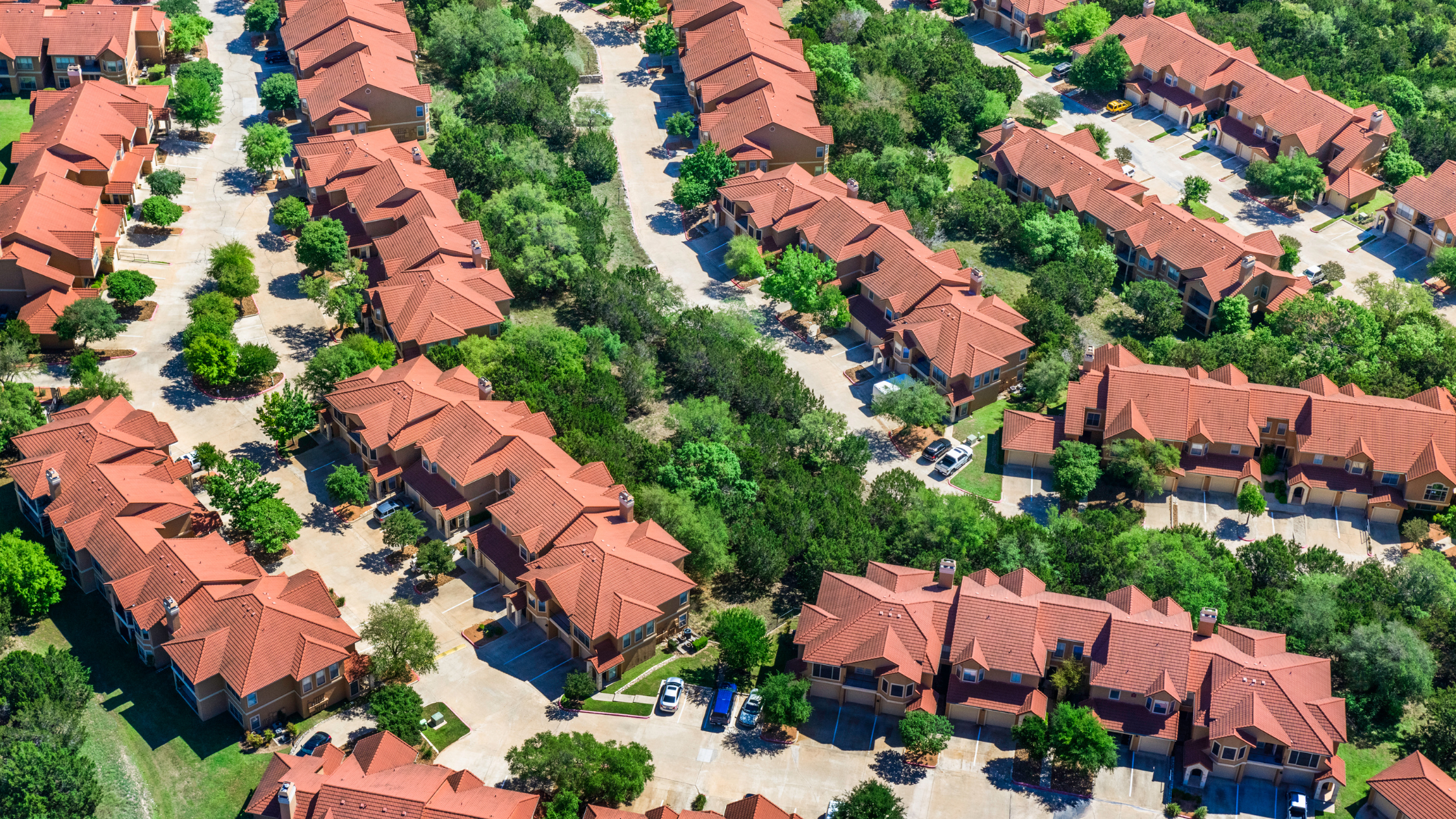 Homes are selling fast in the Austin-Round Rock area—even faster than they were at this time last year. While that means good news for sellers, it could mean more competition and higher prices for buyers. Check out the most recent stats here:
According to the most recent Central Texas Housing Market Report released by the Austin Board of REALTORS® (ABoR), in July 2020, the Austin-Round Rock Metropolitan Statistical Area (MSA) posted its second consecutive month of strong home sales numbers with a 21.5 percent increase in July sales year over year.
The median price increased 10.7 percent to $353,000. Pending sales climbed 32.2 percent to 4,607 as new listings increased 13 percent to 4,767, and active listings dropped 32.4 percent to 5,309 due to demand, according to the report.
"July was a very encouraging month for the Central Texas housing market," said Romeo Manzanilla, 2020 ABoR president. "Strong home sales, combined with an increase in new listings and pending sales, are important benchmarks when analyzing the health of our market. A healthy housing marketing is vital to the overall economic recovery in the region, and with two consecutive months of positive numbers, we are growing more confident that this is sustainable and can help be the spark that gets our economy back on track."
Homes across the Austin-Round Rock MSA spent an average of 44 days on the market in July, which was three fewer days than July of last year, and housing inventory fell by a full month to 1.7 months of inventory. Manzanilla said this low level of inventory is "extreme," and when paired with continued demand across the region, has led to rising home prices, creating a strong seller's market.
"Our market is now ultra-competitive because of our dangerously low inventory and that is cause for concern over the long-term," he said. "Homeowners thinking of listing their home need to understand the opportunities in the market and our elected leaders should focus on promoting policies that create increased housing capacity. The jobs pipeline into Austin continues to create new economic opportunities and a double-digit percentage gain in new listings in July, coupled with buyers continuing to take advantage of historically low interest rates, allows us to be cautiously optimistic about the remainder of 2020."
While optimism is key for both buyers and sellers, it's important to understand what the market looks like in the area you are buying or selling a home.
According to the report, in the city of Austin, there was a 21.4 percent increase to 1,470 home sales. The median price for residential homes increased 11.3 percent year over year to $423,000. During the same period, new listings jumped 20.4 percent to 1,676 listings and active listings decreased by 19.1 percent to 1,653 listings. Monthly housing inventory decreased 0.3 months year over year to 1.7 months of inventory.
In Travis County, residential sales increased by 17 percent to 2,258 sales. The median price for residential homes increased 10.3 percent year over year to $411,412. New listings also increased 13.7 percent to 2,503 listings, while active listings declined 29.6 percent to 2,697 listings. Monthly housing inventory decreased 0.8 months year over year to 1.7 months of inventory, according to the report.
Williamson County residential sales increased by 24.5 percent to 1,530 sales in July. The median price increased 10.5 percent to $314,995. New listings were up 6.5 percent to 1,450 listings, while active listings fell by 39.1 percent to 1,524 listings. Housing inventory declined 1.1 months year over year to 1.5 months of inventory.
If you're interested in working with an agent who can assist you in maneuvering through the current seller's market, let Andrea Curry, residential and commercial Realtor® with JB Goodwin, help. Ms. Curry has more than 13 years of experience serving the Austin and Central Texas areas. Call (512) 547-0823 today!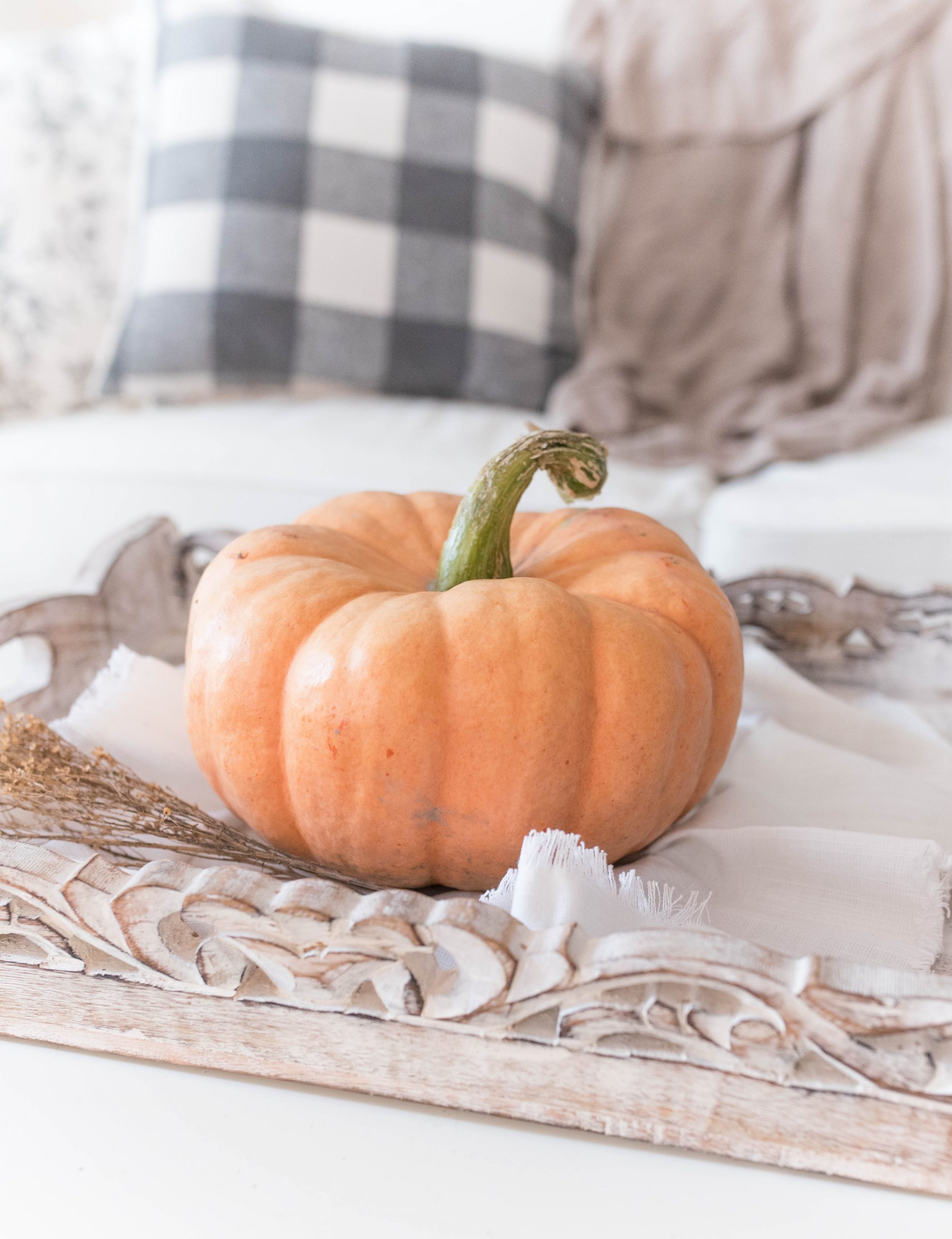 The fall season is well underway, and while Halloween décor might be ruling the roost right now, once spooky season is over it's all about autumn florals, farmhouse-inspired looks and of course, pumpkins. We chatted with a couple of local decorating experts to get their best tips for making your home look festive and on trend for fall. Read on for some easy ideas to incorporate into your décor this season.
Tami Spearman, owner of Simply Home Décor & More in Liberty Hill, says because of COVID-19, people are focusing on home décor more than they have in the past because they are home more.
"[Everyone is] just wanting their homes to still continue to be a place of refuge, so they're decorating more," she says. "Even though things are opening back up, they are seeking that comfort of home and so they're not only decorating more but the trend is decorating earlier for seasonal. We're seeing people decorating even more than usual and just looking for some new touches to accent what they already have."
This year's fall trends are a combination of woven textures, raw woods, dried grass and florals, and rich colors, says Melissa Dudley, co-owner of The Wildflower Republic in Liberty Hill.
"Think warm and cozy, like a woven, jute rug, a grouping of baskets in various sizes and weaves, raw wood platters and risers, woven pillows, and a chunky throw," she says. "It doesn't take much to spruce up your space and it can be done with just a few simple items. Gather some dried botanicals and a fun vase. Hit your nearest home decor store and grab some fun throw pillows and alternate textures. I love to combine textures, layers and dimensions."
Another popular fall trend is farmhouse décor and black and white plaid, Spearman adds.
"If you have a cute farmhouse tray for your dining room table, you're still going to use that for fall and you're just going to decorate that with some fall berries or garland, little pumpkins and maybe a little fall sign—just smaller accent pieces," she says. "Use vases that you already have for every day but then add fall stems to those to give them a seasonal look."
Spearman adds that stems have been a popular seller this year, like sunflower stems and stems with berries and leaves.
"It's all about bringing the outside in and making the home feel even more homey," she says.
One easy way to add major appeal to your home is to decorate your mantle. Dudley says you can accomplish the perfect mantle by layering art or wall decor, incorporating greenery, a candle and a few pumpkins.
When it comes to your front porch, a simple pop of fall on your front porch is all you need, she adds.
"Use mums and pumpkins, and you are set," she says.
When it comes to popular fall colors, Spearman says cobalt blue has been the favorite. Using blue accents, like vases or throw pillows, can help accent what décor you already have in your home, she adds.
"A lot of earth tones are also coming in, especially like a clay color, which is super cute," Spearman says. "It really pops with the farmhouse white or gray. Anything kind of earth tone is popular right now, but again, it can just be added in smaller accents to what you already have. I don't feel like everything is changing so drastically you have to start from scratch. It's a matter of adding some accents to what you already have."
Overall, Spearman says it's important to decorate your home in a way that makes it feel homey, comfortable and relaxing.
"It's about smaller changes," she says. "We're spending more time inside, and with the holidays coming up through the end of the year I think families will be more focused on what they're doing inside the home even as things continue to open up and more things are available to do outside."
Looking for a new home to decorate inside and out? Let Andrea Curry, residential and commercial Realtor® with JB Goodwin, help. Ms. Curry has more than 13 years of experience serving the Austin and Central Texas areas. Call (512) 547-0823 today!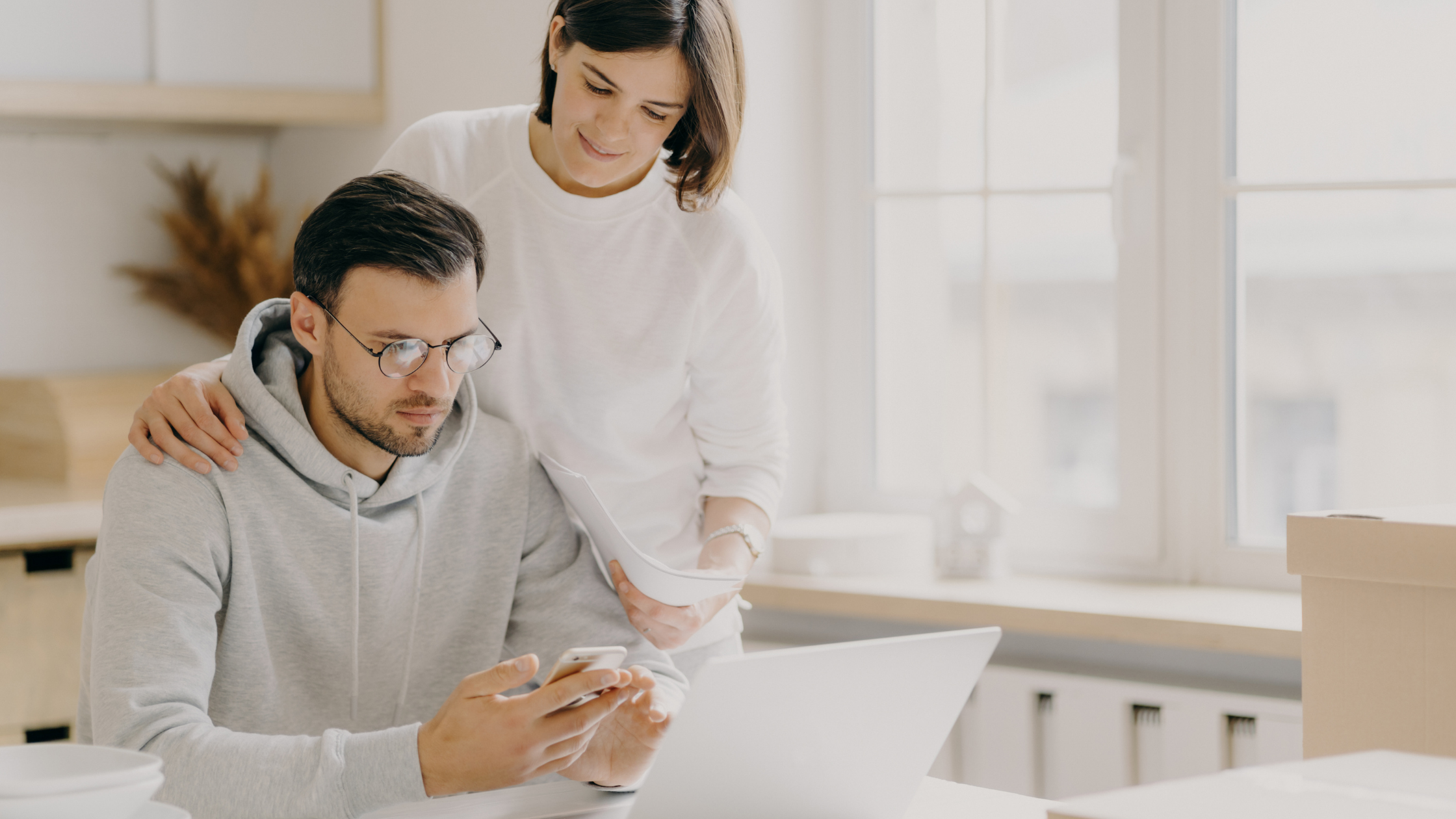 When it comes to buying a home, one of the biggest factors to getting the house you want is qualifying for the right mortgage. But what types are mortgages are out there? And how do you know which one is right for you and your situation? We spoke with local lending expert Ginger Carnright, residential mortgage loan originator at Premier Nationwide Lending, to answer these questions and more. Check it out!
There are four different loan types: conventional, Federal Housing Administration (FHA), Veterans Affairs (VA), and U.S. Department of Agriculture (USDA). 
Even if someone qualified for all four loan types, they would have to have the right criteria for each one, says Carnright. For example, a conventional loan is usually approved for those who have great credit, while VA loans are exclusive to those who have served or are currently serving in the military. 
Requirements can vary based on lender, but 620 is typically the minimum credit score needed to quality for a conventional loan, and 740 is the score you'd need to get a good interest rate. Conventional loan terms are usually for 15, 20 or 30 years. Carnright adds that first-time home buyers can put as little as 3% down on a conventional loan. If it's not a person's first time buying a home, they must put 5% down. 
FHA loans require a lower minimum down payments and credit scores than many conventional loans. The minimum down payment is 3.5%, and they are federally backed mortgages designed for low-to-moderate-income borrowers who may have lower than average credit scores. Loan terms are typically 15 or 30 years.
VA loans are 0% down loans reserved for those who have served in the military, are currently serving in the military, or are the surviving spouse of someone who served in the military. Each individual's length of service or service commitment, duty status and character of service determines his or her eligibility for specific home loan benefits.
USDA loans are also 0% down loans, but a couple of qualifications must be met to be eligible, Carnright says. First of all, all USDA loans in America have income limits based on the county in which the property is located. The other component is that the property has to be eligible for a USDA loan. That can be discovered at www.usda.gov, where property addresses can be typed in to see if they are USDA eligible or not.
"You should truly work with a lender who can show you all the loan types you're qualified for and what that loan looks like on paper," Carnright says. "You want to know what your monthly payment would be. While every loan will have the same sales price, each loan will have a different down payment requirement, and each loan will have a different interest rate. My job as a lender is to help people determine which loan best suits their needs."
Carnright adds that if the only reason someone is not buying a house is because they're waiting to save up money for a down payment and closing costs, they should talk to their lender, because the state of Texas has many down payment assistance programs home buyers can qualify for, including:
Is refinancing right for you?
Carnright talks with many people about refinancing, and to most of them, she tells them it's a good idea.
"To consider refinancing it has to make financial sense," she says. "You need to be lowering your monthly payment enough to where it makes sense to add on the closing costs that are necessary to be paid at closing when you refinance. You can roll in the closing costs to your new payment, but of course, that will increase your payoff balance. You have to make sure you come out ahead."
Carnright says that means homeowners and their lenders need to work together to look at the numbers while going through the refinance application.
"You also have to think about, how long do you expect to still live in this house, to make the savings on the monthly payment make sense?" she adds. "If you don't owe much and you're not planning on being in that house for the next four to five years, it doesn't make sense. Yeah, a $150 lower mortgage payment is great, but paying those closing costs takes away from your equity."
Ultimately, Carnwright says there's a lot to consider when refinancing a home. Using a quality lender to help you through the process is key, and with interest rates currently at historic lows, now is a good time to look into it if you've ever been curious. However, make sure it will financially smart for you to do so.
If you're ready to buy a new home, let Andrea Curry, residential and commercial Realtor® with JB Goodwin, help you find the right one! Ms. Curry has more than 13 years of experience serving the Austin and Central Texas areas. Call (512) 547-0823 today!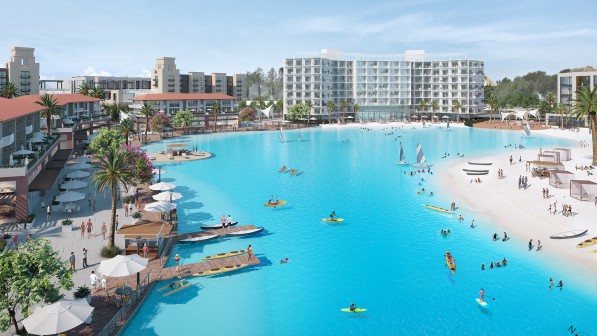 The City of Leander is expected to grow in a major way over the next couple of decades, as new developments are being announced often, each including residential, retail and office space for current and future residents. One of the most notable projects, just announced in October, is Leander Springs, a project expected to be valued at $1 billion and bring in a variety of restaurants, retail, apartments and a resort hotel, all centered around a four-acre lagoon.
"This is the type of project that doesn't come along very often," said Leander Mayor Troy Hill at a press conference announcing the project. "We don't feel like there's anything comparable in central Texas. We truly believe at some point in the future when this is up and the Northline development is finished, this will be the place in central Texas where people want to live. It's an extremely exciting time."
The Northline development, currently under construction along Highway 183 and 183A, is another major project taking place in Leander. It broke ground in March 2020, and full buildout is expected to take 10 to 15 years. Upon completion, the downtown development will have 300,000 square feet of retail space; 700,000 square feet of office space; 2,000 apartments and 300 townhomes.
The Leander Springs project will be located at the southwest corner of FM 2243 and 183A. Leander Springs is a public-private partnership between the City of Leander, the developers of Leander Springs, and Leander Springs LLC, which is under the Austin-based iLand Development Group umbrella. As part of an economic development agreement with Leander Springs LLC, the city approved up to $22 million in performance-based tax incentives for the project.
The public access lagoon, which will be powered by Crystal Lagoons technology and surrounded by 10 acres of board and related amenities, will be the first in the nation planned to be open to the general public. The lagoon will also serve as the centerpiece for more than one million square feet of commercial development including a full-service hotel and conference center, according to a press release from the City of Leander. In addition, up to 1,600 apartments are proposed for the project.
"From the city's perspective it's a no-lose proposition," Hill said. "It's all performance based. We have phases for commercial and residential. The lagoon will be the first thing built, and then residential and commercial will come after that… It will be zero [cost to the tax payer]."
Leander Springs CFO Andrey Derevianko said the plan is to break ground on the project as early as June 2021. The project will be completed in six phases, which will take 12 to 15 years to complete, he added. Developers will first build the infrastructure needed to support the property, like roads and utilities, and then construction on buildings and the crystalline lagoon is planned for 2022. 
Derevianko said Leander Springs' lagoon will be 8 feet deep at its deepest point and will be surrounded by white sand beaches. It will allow for visitors to swim, paddleboard, kayak and more. Well water located on the property will be used to fill the lagoon, and the Crystal Lagoons technology will make the lagoon 50 times more efficient, he added.
According to a press release from the City of Leander, Crystal Lagoons is a U.S. company that has developed and patented technology that allows crystalline lagoons of unlimited sizes to be built and maintained at low costs. It enables low water consumption and is expected to consume less than 50 percent of the water required to maintain a city park of equivalent size.
"For the foreseeable future, customers want to be outside," Hill said. "This fits exactly what we believe consumers are looking for."
Looking to move to Leander to take advantage of these new amenities? Don't hesitate to reach out to Andrea Curry, residential and commercial Realtor® with JB Goodwin. Ms. Curry has more than 13 years of experience serving the Austin and Central Texas areas. Call (512) 547-0823 today!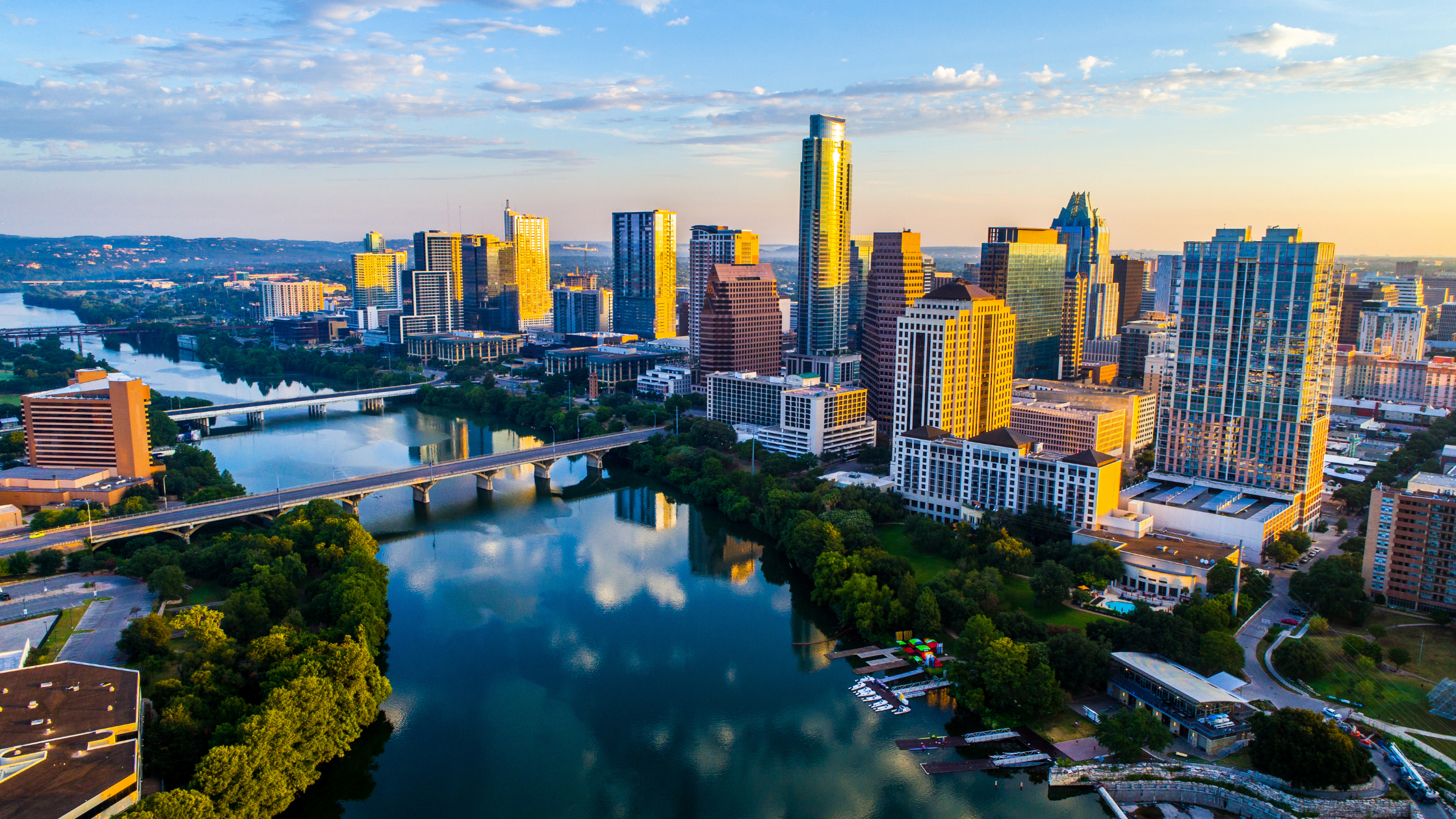 The growth in Austin, whether residential or commercial, isn't hard to see. New high rises are popping up all the time and more and more people are moving into the city every day. That's why it's no surprise that nearly every section of Austin proper is seeing dramatic growth, particularly in the commercial office space sector. 
In this blog, we'll focus specifically on the area in and around The Domain, which has proven itself to be a hot commodity for developers over the last several years. Charisse Bodisch, senior vice president of economic development at the Austin Chamber of Commerce, says when she moved to Austin in 2006, the area around The Domain consisted of low-rise office buildings, many of which belonged to IBM. Today, The Domain area is often called Austin's "second downtown."
"I remember being told this area was going to have retail and restaurants and office space, and I thought it would take forever to build," she says. "It's amazing what's happened there and the impact that it's had over the last decade plus."
In just 13 years, The Domain has grown to include hundreds of restaurants, retail stores, hotels, residential units and Class A office space. And the growth is far from over. Bodisch says there are basically three developers working in The Domain area right now, all with different specialties. 
The first developer, Brandywine Realty Trust, is current working on redeveloping IBM's Broadmoor Campus. Early phases of the project began earlier this year to transform the campus into a 6-million-square-foot mixed-use development. IBM has occupied the 66-acre tract at 11501 Burnet Road since the campus's development in the early 1990s. Plans for the development include a Capital Metro rail station, more than 2,000 housing units and building heights of up to 360 feet.
"Many of the buildings right now look very institutional, so they are redeveloping some of them and making them into some very nice higher rise buildings," Bodisch says. "Brandywine is also working to bring a train stop to the area, which means people would be able to ride the train from downtown Austin and stop in The Domain. That's huge because that would be connecting two of the biggest employment centers in Austin. People would be able to live downtown and work in the Domain and vice versa."
Bodisch adds that a train stop in the Domain would be beneficial to those who commute from places like Cedar Park and Leander, because it would alleviate the need for many to have to drive into Austin proper for work.
"You have all these people driving into downtown, so it'll have a huge impact on alleviating transportation issues and providing more employment options for a big block of citizens," she says.
Another developer, Endeavor Real Estate Group, is currently finishing up two buildings expected to come online in early 2020, called Domain 10 and Domain 12. Bodisch says the two buildings are about 600,000 square feet collectively. So far, Amazon, Facebook and Citizens, Inc., have leased out those buildings.
The third developer, Stonelake Capital Partners, is partnering with HPI on a building called Domain Tower 2, which will have 330,000 square feet and 24 stories. The project broke ground in August 2019 and is estimated to deliver in fall 2021, Bodisch says.
Because Domain Tower 2 will be situated on the south end of The Domain—just up the street from the under-construction Austin FC Major League Soccer stadium—it's already garnered a lot of interest, Bodisch says.
"They are already getting calls from companies that because they're more international, their employees are more into soccer, and having the stadium just down the street is appealing to them," she says. "They'll be getting a lot of interest from that."
Bodisch says all the developers in The Domain area are collectively working together on making sure the infrastructure, interior roads and accessibility are ample for the community, while also providing a good mix of retail, residential and entertainment opportunities. Bodisch adds that all The Domain developers have long-term plans. 
"I've heard it'll be somewhere between 10 and 15 years before The Domain is fully built out, but that all depends on trajectory and whether we maintain momentum," she says. "We could have a couple of big users sign on that could propel this all to be finished out quicker. Now that this market is established, we're seeing more businesses gravitate to the area, so buildings will continue getting taller and bigger."
She adds that The Domain remains a popular area to continue developing because of its density.
"We have this density of employees where this is an easy place for them to get to," she says. "Plus they have all the amenities. They can live there, work there, walk around and do everything there. It's so dense and collectively together it's a fantastic place to be."
Watch for blogs in the future that will focus on commercial office space development in other areas of Austin, including Riverside, Mopac, Downtown and East Austin. And if you're ready to start the search for your own commercial office space, don't hesitate to reach out to Andrea Curry, residential and commercial Realtor® with JB Goodwin, who has more than 13 years of experience serving the Austin and Central Texas areas. Call (512) 547-0823 today!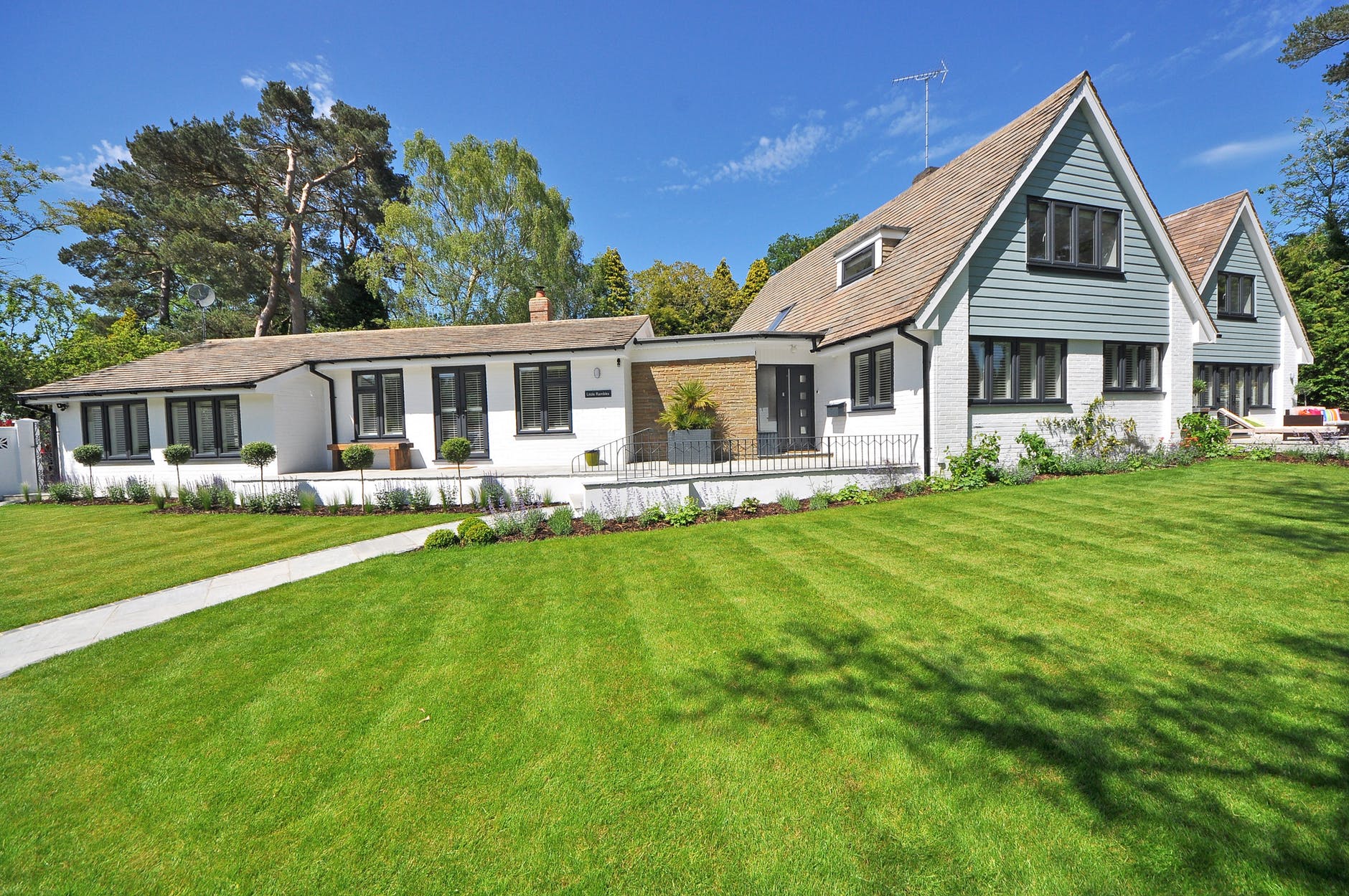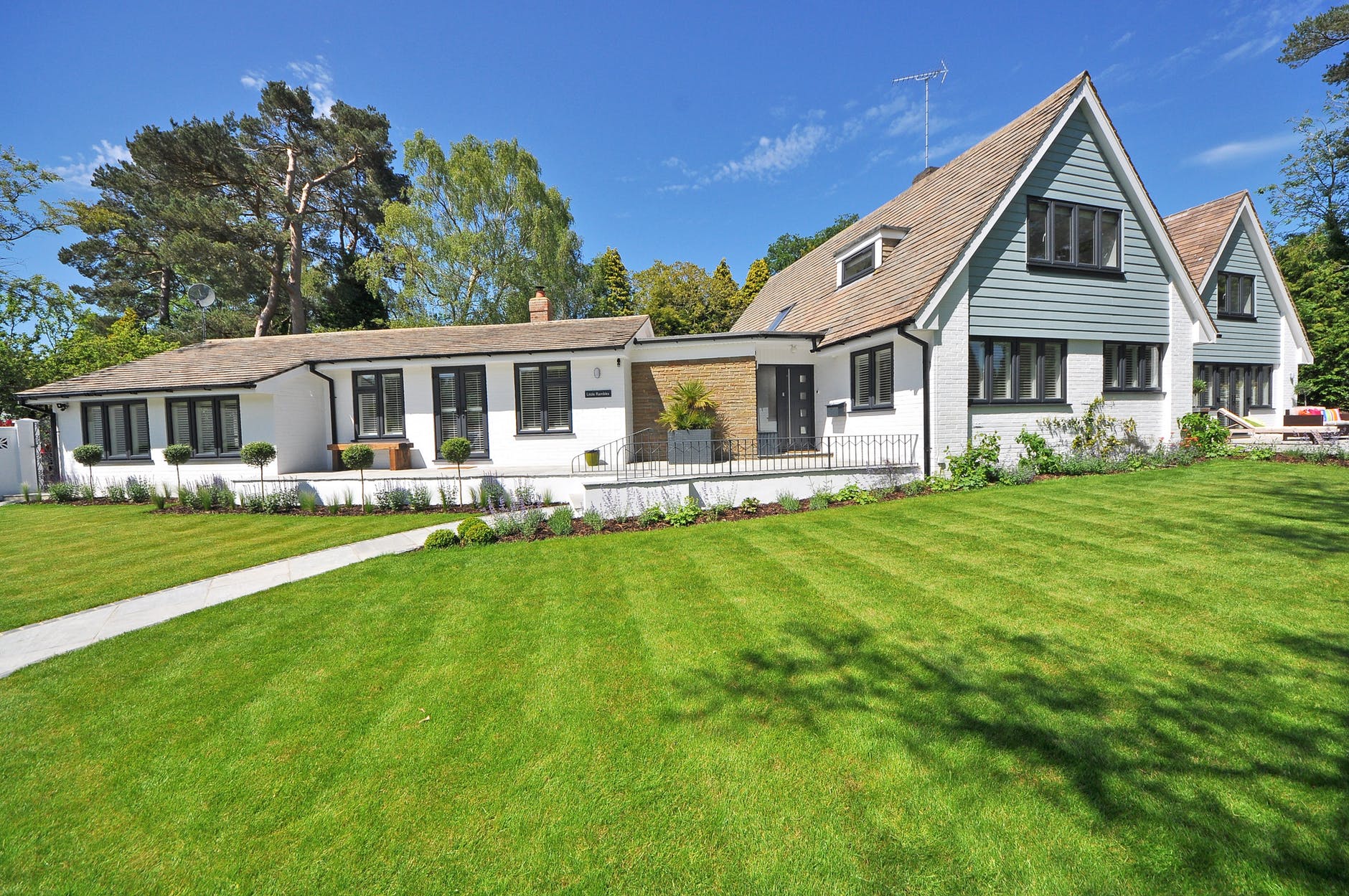 When you're selling a house, it's easy to think of ways to spruce up the inside of your home. A fresh coat of paint and clean carpets can go a long way, but it's also important to think about the outside of the home you're selling. A buyer's first impression of the front yard can make or break their initial tour. Check out these easy ways to make potential buyers fall in love with your home by adding some curb appeal—just in time for Valentine's Day.
Green up the Grass
Francisco Teran, co-owner of Austin-based landscaping company ROC Property Services, said the first thing anyone should do when they're looking to add curb appeal to a home is to make sure the grass looks healthy.
"People don't want to see weeds or grass that is patchy or that is not very dense," he says. "The easiest thing you can do to make your lawn look healthy if you have an open house coming up is to get it mowed and spray for weeds. If you don't have much time, get somebody to pull the weeds by hand so they're completely gone."
Teran says after the yard is mowed, it's also a good idea to use a fast-release fertilizer to help the grass green up immediately.
Keep Symmetry in Mind
People like it when yards and gardens are symmetrical, Teran says, which means if a rose bush is planted on the left, another one should also be planted on the right. If you're going to plant anything new before selling your home, keep that in mind.
"People like it when it's like a mirror on both sides," Teran says. "Just make sure you are thinking about placement. You don't want to plant something that will cover a window or block light into the house, like a shrub that is too big."
Stick to a Theme
Teran says if you're going to change things up in the yard before selling your home, be sure to stick to one theme. For example, if you're going for the xeriscape trend—which is a type of landscaping that reduces the need for water—stick to that trend throughout the entire yard.
"Don't try a bunch of different things," he adds. "Sometimes it seems like it's a good idea, but you want to stick to the larger rocks and plants that don't need much water."
Teran also says the theme should be simple. 
"Sometimes people like to remove a portion of the grass, and while putting in mulch or river rocks looks pretty for a while, the sun takes the color from the mulch and the upkeep is a lot of work," he says.
Don't Overcomplicate Curb Appeal
Sometimes people overcomplicate the curb appeal when they're trying to sell their home, but it ultimately won't help, Teran says.
"Sometimes people put in certain seasonal flowers that are only good for a couple of weeks to a month, or they'll put in stuff that grows too fast," he says. "I try to tell people to stay away from that stuff. I ask them, 'If this was your house or you were looking for a new house, would you want something that only looks pretty for a couple of weeks or something that will take a lot of maintenance?' It's not going to work out for the new owners as time goes on. The things people can do to make their house look better are simple—it doesn't have to be complex."
Follow Current Landscaping Trends
The biggest trend in landscaping for 2019 is xeriscaping, Teran says, because it reduces the amount of water people need to keep their yards healthy and green.
"Most of the time we get jobs where if there is a flowerbed with a drip system, people want it taken out and then we'll put in something that doesn't require much water," he says. "People are just trying to stay away from things that take too much time and water."
Teran adds that north of Austin, people are also always cognizant of plants that attract deer.
"Nobody wants to plant stuff that attracts deer because they'll eat whole flower beds," he says. "Another big trend in our area is putting in vegetation that doesn't attract deer."
For more information on ROC Property Services, visit www.rocps.com. And if you're interested in buying or selling a home, don't hesitate to reach out to Andrea Curry, residential and commercial Realtor® with JB Goodwin, who has more than 12 years of experience serving the Austin and Central Texas areas. Call (512) 547-0823 today!